I came across this recent
post from Eurogamer
about how BioWare completely changed the RPG genre with Baldur's Gate, and found it too good to not share. It's full of the "we had no idea what we were getting into" moments, along with how the game was so incredibly massive for its time. Nowadays, it'd be considered fairly small, but I remember playing the game and having to constantly swap out the 5 CDs that the game came with. I got used to hearing the very specific mechanical sound of the CD player that meant "Hey, I found something relevant", and when it requested a new CD I felt the urge to cheer.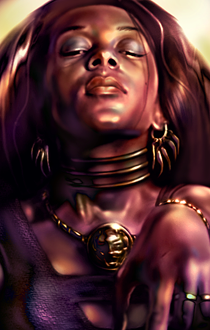 Fun fact: Dynaheir (above) was
voiced by Jennifer Hale. Yes,
Jennifer "Fem Shep" Hale.
From baldursgate.wikia.com and
BG itself.
While I do think that BG2 improved upon everything that the original BG had, were it not for that first Baldur's Gate the entire RPG industry would be completely different, and likely dominated by Final Fantasy clones.
But for me, the best part was finding out the inspiration for Minsc and Boo, which while a bit more mundane than I expected I still found amusing.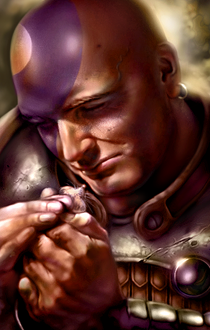 From the baldursgate.wikia.com site,
as well as Baldur's Gate itself.