In honor of the end of Blapril, I thought I'd post a music video from the past with heavy fantasy overtones.
You know, Ronnie James Dio.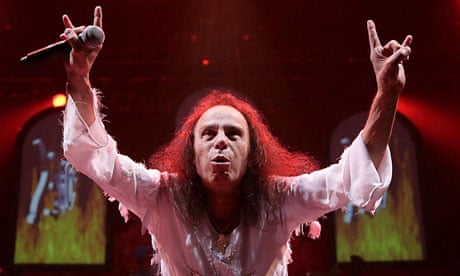 The man himself.
Pic is from The Guardian,
attributed to Yui Mok/PA
But when I was searching for the right video to post, found this cover of Dio's Holy Diver by the band Burning Witches:
I was very impressed by their sound. How on earth haven't I heard of them before?
Anyway, here's the original Ronnie James Dio version:
Now I really feel old, because I remember
So here's to the end of Blapril!!
#Blapril2020