Hard to believe a little wargamer get together has evolved into this:
From Geekdad.com. And yes, I've been there, just
not on a Thursday right before the opening.
Or this: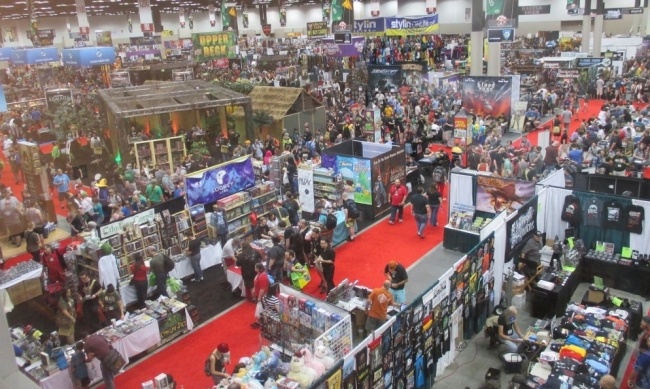 From icv2.com. I was in there... somewhere.
But Gen Con turns 50 this year, and the geeks have descended upon Indianapolis.
If you were, like me, hoping to go to Gen Con 50 and you don't have a ticket, you're out of luck. All of the tickets for Gen Con 50 sold out this week, and the tickets for Thursday (the first day) and Sunday (Family Fun Day) sold out well in advance.
I'm reduced to watching livestreams from places such as Boardgame Geek's twitch.tv stream, but I don't mind. I'm just happy that my clan has showed up to game in numbers not seen before at Gen Con.
If you want to see the BGG twitch.tv livestream, here you go:
Watch live video from BoardGameGeekTV on www.twitch.tv